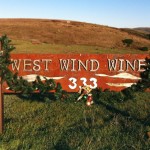 Many thanks to all of you who have supported Gilead House through your purchase of wine and olive oil this year. We are so very thankful for you. Now is the time to check your inventory to see if you need to order wine for your holiday parties and gift giving. Let us know if we can help you with purchases of wine and it will be delivered to your home or office here in Marin or we can ship it to other locations.
Your gift of wine for your friends will also be a gift for the mothers and children at Gilead House since 100% of the profits benefit the program. We wish
you a wonderful holiday season and all the joys of the Christmas season!